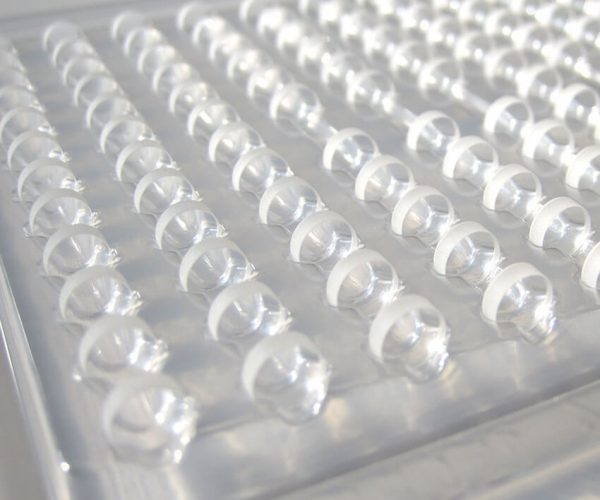 Compared to spherical lenses, aspheric lenses can correct for spherical aberrations and reduce system size and weight while providing better imaging performance and image quality.
Whether you have a limited budget and are looking for the right aspheric lenses in stock, or you have a big budget and are customizing high-end optical components, we will provide you with one-stop precision service.
Optical Aspheric Lens Category
Aspheric lenses are a type of lens that is used in a variety of applications, including eyeglasses, camera lenses, and laser optics. They are typically classified as a type of corrective lens, as they are used to correct optical aberrations and improve the quality of the image that is focused on the retina. Aspheric lenses can also be used for a variety of other purposes, such as focusing light or creating a desired optical effect.     
We are committed to producing high-performance spherical and aspheric lenses, optical elements that are used to focus and diffuse light and provide excellent transmission characteristics.
Custom Aspheric Lenses From Chineselens
We can manufacture suitable aspheric lenses for our customers depending on a wide range of optical materials for specific wavelengths. We can maintain the smallest tolerance ranges and thus offer the highest quality. Provide a fast competitive quotation of custom aspheric lenses. Great precision, increased aperture size, and improved efficiency we focus on.
Why choose our aspheric lenses?
Aspheric Lenses Applications
1. Cameras: Aspheric lenses can be used in camera lenses to eliminate aberrations and improve image quality.
2. Projectors: Aspheric lenses can be used to improve the projection effect.
3. Video glasses: Aspheric lenses can be used in video glasses to improve the user's visual experience.
4. Laser printers: Aspheric lenses can be used in laser printers to improve print quality.
Frequently Asked Questions
I wanted to thank your team for the excellent service I received. From start to finish, everyone I interacted with was professional, knowledgeable, and helpful. The project was completed on time and exceeded my expectations. I was particularly impressed by your team's attention to detail and willingness to go the extra mile to ensure that the final result was perfect. I will be using your services again and will be happy to recommend your company to others. Keep up the great work!